Your All Access membership includes our articles, daily shows, and entertainment. You can binge-watch all of our powerful documentaries, premium films, stand up comedy specials and extras.
As an All Access member, you have exclusive access to join in discussions with our hosts and writers.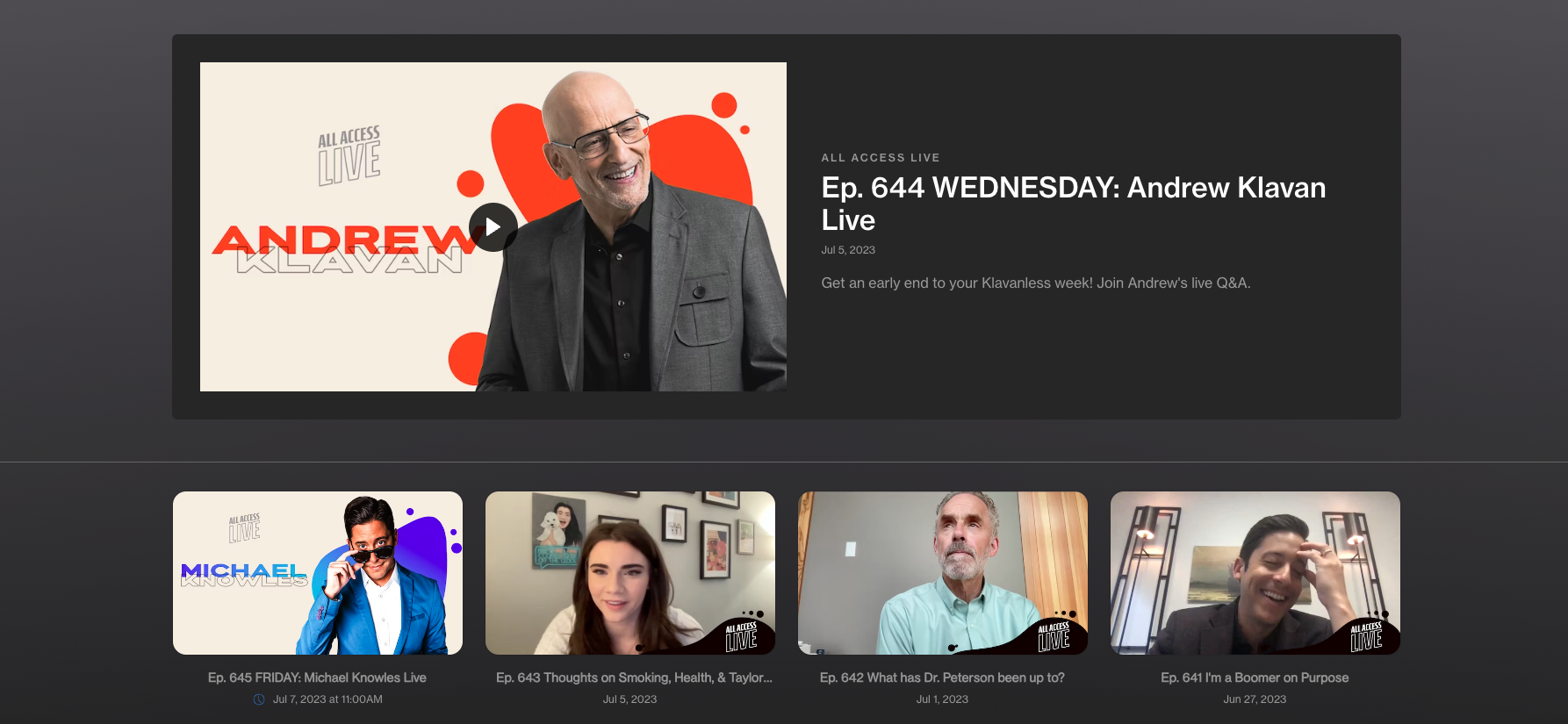 You can access your membership in a variety of ways: by logging in on our website dailywire.com, by utilizing our mobile app found in your App Store or Play Store, or streaming on our apps on Roku, Chromecast, and AppleTV.
Join in discussion within the live chat of our daily shows and film premieres. Our community is truly what makes the Daily Wire great!