Finding articles about a specific topic can be done by using the search function on DailyWire.com and the Daily Wire app on iOS and Android.
The search function can be located in the top right corner of DailyWire.com, directly to the right of the Discuss button.

Once you click on the search magnifying glass, you can search for certain keywords in the search bar at the top of the web page. To see news articles about that topic, make sure News is selected on the right ride of the search bar in the drop down.

You can also find popular search topics by scrolling down and selecting from the topics list on the left side of the web page.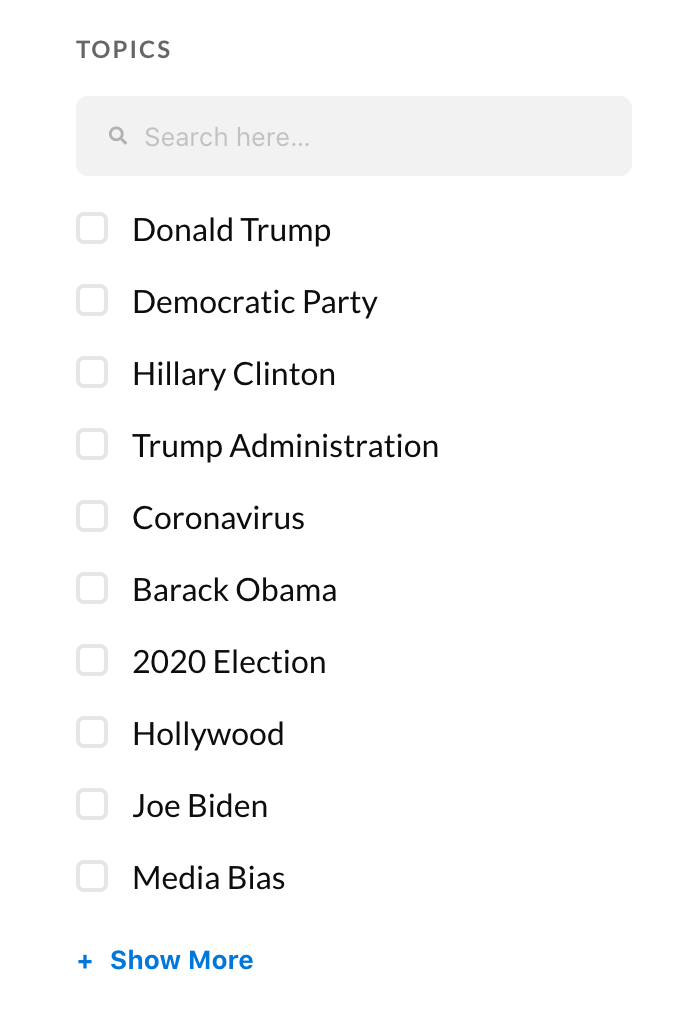 When you click the box to the left of the topic, the article list will reflect your filtered selections.
The Daily Wire app on Android and iOS also has a search function that is located in the bottom right corner of the app.

Once you tap on the search magnifying glass, be sure you tap on News. Once you tap News, you can use the search bar or tap Filter to choose which topic you want to read about.

If you tap Filter, scroll down to the list of popular topics. You can then tap the box next to the topic you want to read about. You can select more than one topic if you have more than one subject of interest!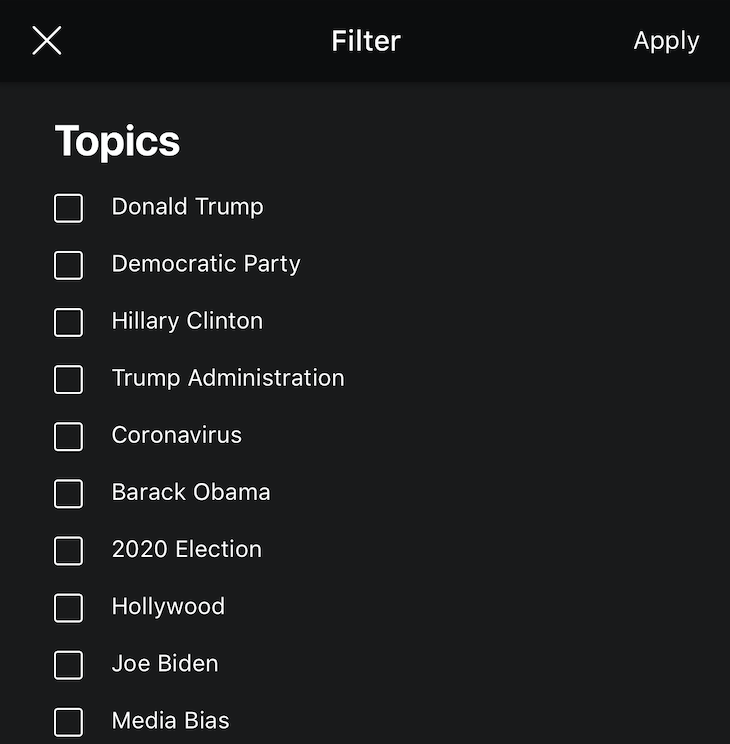 When you have finished your selections, tap Apply to view articles related to that topic!