Log in to your account at dailywire.com/login and hover your mouse over your Daily Wire Badge in the top right corner and select Settings.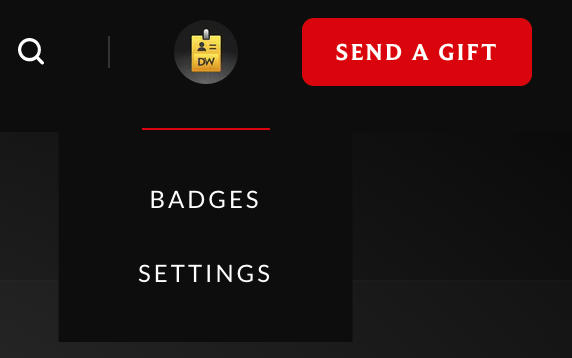 Click on the Subscription tab and from here you can adjust your membership tier.
Please note once you select your new level of membership, your card will be charged automatically the prorated price for the upgrade.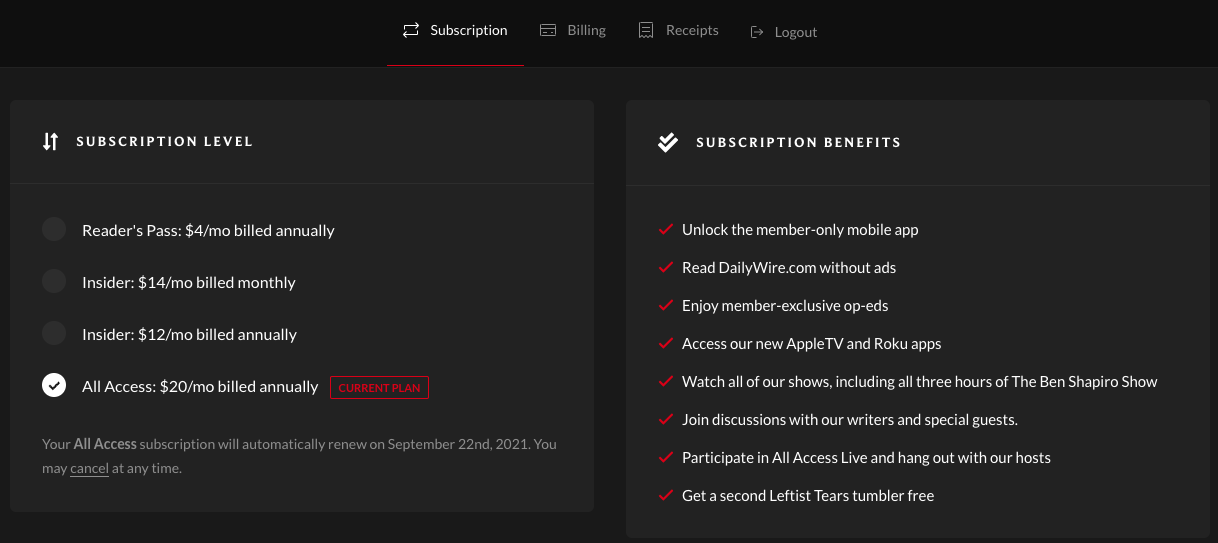 Please find the different memberships below