DailyWire+ members can cancel their subscription online by following these steps.
Select cancel at the bottom of the subscription level section of your settings page.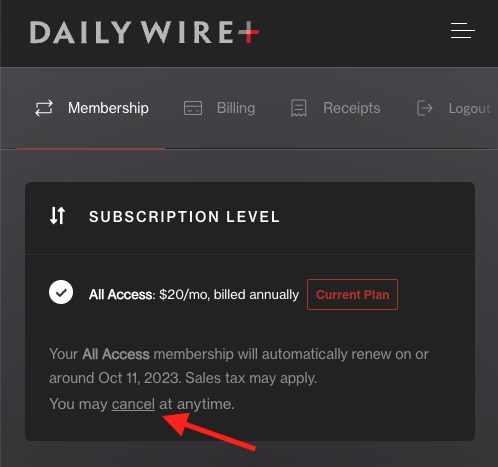 Follow the steps in the cancelation process until your cancellation has been confirmed.
Once your subscription is canceled, you'll receive a confirmation email. You will continue to have access to your account through the remainder of your membership term. While we're sad to see you go, we want to thank you for being a part of our community.
How to reactivate your membership
If you change your mind and decide you'd like to come back while your membership is still active,log in to dailywire.com, go to your Account Settings > Membership tab and click reactivate.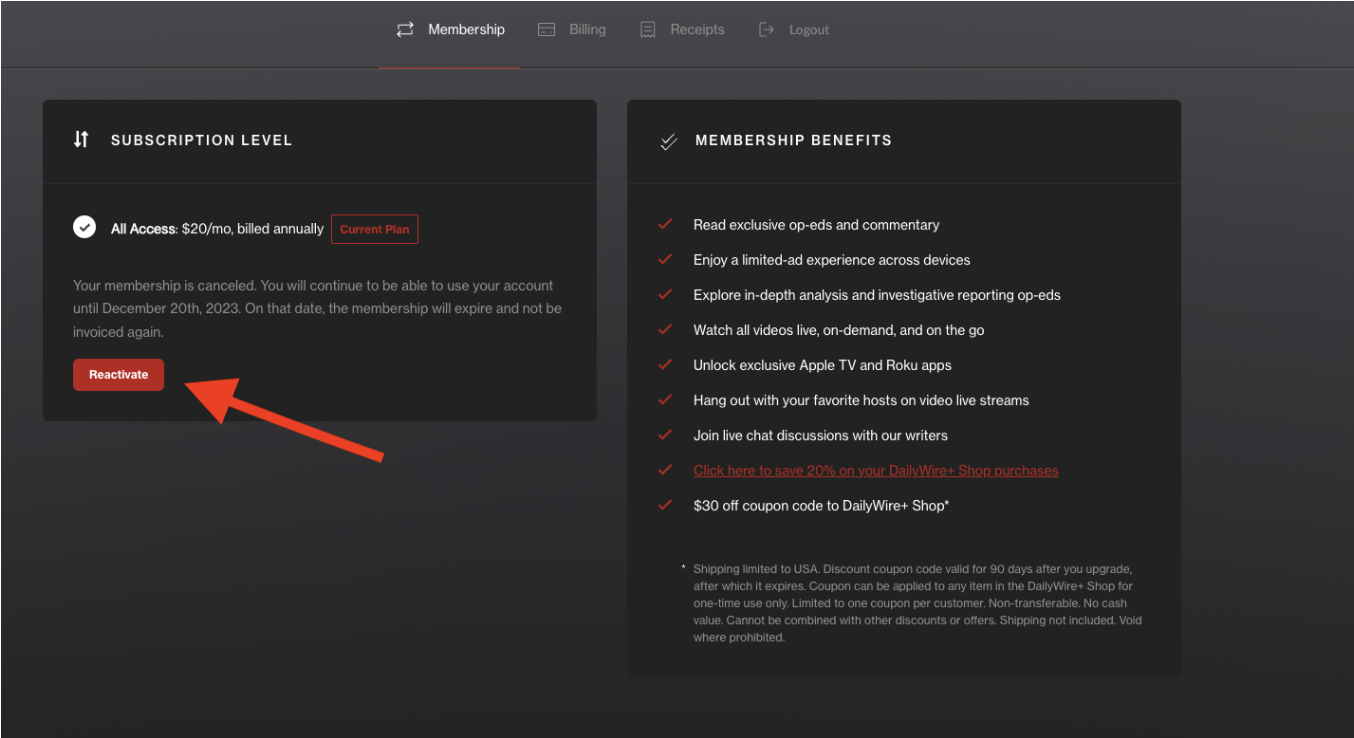 We hope you can rejoin us in the future!